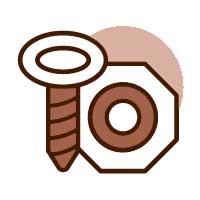 Milling products
Our milling products deliver to a wide range of clients from project sub-contractor to OEMs across Aerospace, Medical, Industrial, and Oil and Gas markets.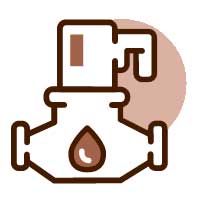 Processing with supplied drawings
Professional design and customized efficiency metalwork to ensure your project be finished on time. Warmly welcome customers to give your design to process.
FT METALS
SHAANXI FULLTYPE METAL MATERIALS CO., LTD. (FT METALS) located in Baoji, the leading R&D, production, processing of Titanium, Nickel, Zirconium, Tantalum, Niobium, Tungsten, Molybdenum, Copper and their alloys.
With decades of non-ferrous metals processing and research experience, first-class production equipment and complete processing resource and supply chain of "titanium-valley", the company has built its complete and mature manufacturing system and quality control system to produce and process...
Quick Response
---
No matter where, when, who sent us messages, or need help, our response always reaches you in 24 hours. By the way, most in-stock items can be ship in 24 hours as well.
Experienced
---
As a recently established shareholding joint venture Company, the main stockholders of FT METALS have all had the background and resource of the large state-owned enterprises. Custom manufacturing is available at any time.
Diverse products
---
As a provider of a huge range of different materials for a wide range of industrial uses, FullType Metals has built up a wealth of experience in not only selecting your most suitable material for an application but also in providing finished components.
Processing alliance
---
More than 80 workshops or factories we can assort for the processing of products. Based on our supply management system, the orders can be handled properly, efficiently and successfully. and the quality can be retrospected availably.
See some photos of our workshop
What our clients says
We continue to believe the relationship between FullType and us is strategically important and the value of our material solutions bring to demanding applications that require high strength and corrosion resistant products...